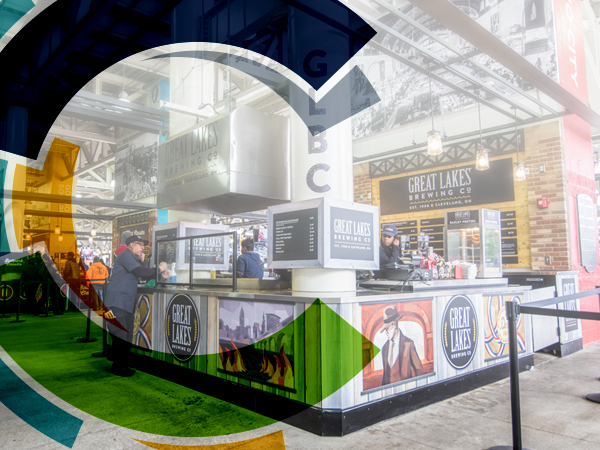 I started Contempo in 1996 because I wanted to share my creativity and passion for design. After 20+ years, I still get tremendous satisfaction helping clients discover how they can employ design to reach their marketing and branding objectives. The Contempo mission is to make our customers look good. We understand that each client has unique needs and business objectives. Connecting with customers in the marketplace requires a strong identity and a clear message. Our team has a depth of expertise to develop custom visual communication solutions to achieve your goals. We're focused, efficient and accountable. Relationships are at the heart of our business. Just as I strive to build longstanding relationships with our clients, it is satisfying for me to see how our work helps businesses relate to their customers. From creating memorable logos and identity materials, to designing dynamic websites, interior spaces and experiences, we help clients achieve results. I'd love Contempo to be your visual design partner. Let's connect and talk about it. You can email me directly at

renee@contempocleveland.com

or call me at 216.831.9557 ext. 102.

 

Renée DeLuca Dolan
President + Founder

By day, Renée is usually found amongst Cleveland's top CEOs and business leaders. By night, she's hiking or running with her dogs or watching her son play sports. Renée is proud to say she also makes dinner for her family most nights—she's a closet chef! Contempo's founder always had an entrepreneurial spirit and a heart for helping women succeed in business which prompted Renée to create the Female Entrepreneur Summit, an annual day of learning for Northeast Ohio business women. Renée also enjoys networking and special events, so she developed and published Cleveland Business Connects Magazine for 10 years and created the CBC Magazine Connectors Choice Awards to honor Clevelanders in the special events profession. She's a distinguished alumna of Kent State University, where she serves on the Business Advisory Board, and was just recognized with a Spirit of Women in Business Award. She's a runner, a oenophile, a devoted volunteer for Northeast Ohio Adoption Services and she tells us she was a competitive ice skater in her youth. If we get her out on the ice this winter, we'll post pictures!
email: renee@contempocleveland.com phone: 216.831.9557 ext. 101
---
---
Nick Pietravoia
Creative Director

A life-long Cleveland sports fan, Nick has parlayed his interest into a successful design career for more than ten years. He's worked on design projects for clients within the PGA, NHL, NCAA and NASCAR, and in his role at Contempo Nick serves as design director for the Cleveland Indians. Nick oversees projects from concept to completion, knows how to dig deep in clutch situations—much like a successful athlete—to ensure unsurpassed client service. Not your typical left-brained creative guy, he enjoys anything to do with numbers, statistics, analytics and finance and loves the idea of entrepreneurship. Family is his priority in his spare time. Nick and his son are into card collecting (baseball, football and basketball) and he also coaches a little league baseball and basketball team. A lesser-known fact is that Nick also enjoys watching Disney movies with his daughter and wife.
email: nick@contempocleveland.com phone: 216.831.9557 ext. 108
---
---
Jon is a versatile designer with an ability and willingness to see things differently. Jon is often the laid back, quieter person in the room because he is observing, listening and processing. As a Contempo team member for more than 10 years, Jon has managed projects involving graphic design, art direction, photography and website development.  His style is very hands-on and "DIY" and Jon enjoys the process of building things—whether the project is a multi-media identity package or a home renovation. He'll build just about anything from scratch. Jon derives great enjoyment from spending time at home with his wife, watching their children and how their imagination has no boundaries. When he's away from the computer he's generally in the outdoors—on a snowboard or on a boat—or trying out a new recipe in the kitchen. email: jon@contempocleveland.com phone: 216.831.9557 ext. 109
---
---
Laura Murn
Graphic Designer

Laura likes to say she's the team's "designated designer." That baseball reference is no accident, as she is a huge fan of the Indians. Working on some of the team's design projects is a dream come true for Laura who enjoys all kinds of sports. Outside of work, she enjoys playing co-ed softball, biking and weight lifting. Laura likes to figure things out and isn't afraid of a challenge, so maybe it's no coincidence that she considered being a CSI forensic specialist or a lawyer. Laura calls herself an "old soul" which is especially apparent in her taste for music. She calls Stevie Nicks her spirit animal, and she'd love to tell you about her vinyl record collection. Laura enjoys the versatility of graphic design—no day is ever the same! email: laura@contempocleveland.com phone: 216.831.9557 ext. 107
---